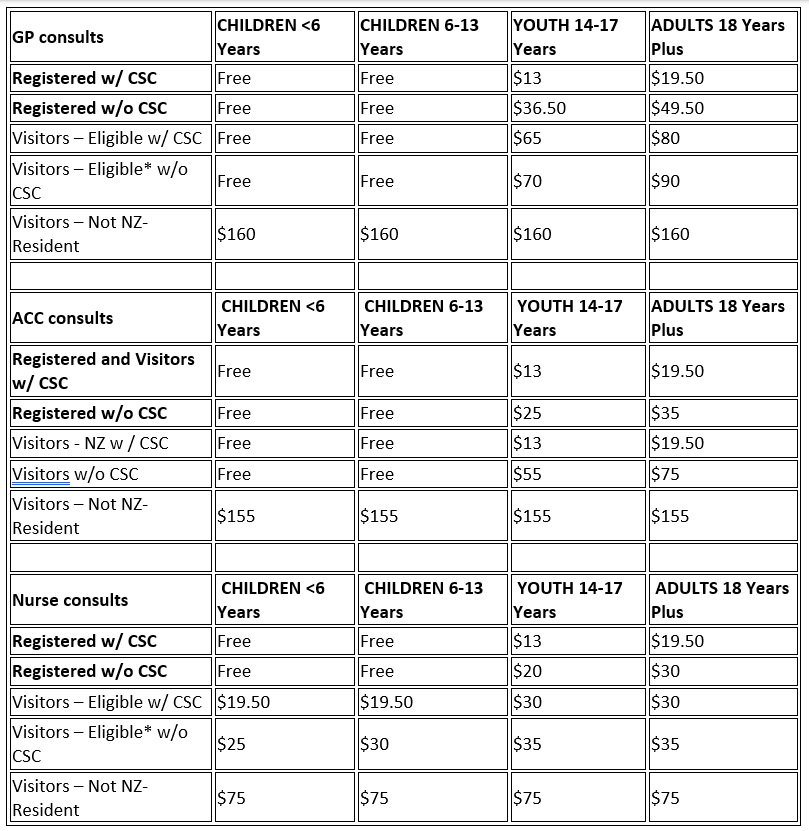 From Monday 6th November 2023 we will be increasing our fees, Government subsidies have not been increased sufficiently to cover the cost of appointments, so this must be passed on to our patients.
We understand that this is not ideal in this current climate, however for Greenwood Health to remain open and to continue providing care to our community this is a necessary increase.
Standard consultation rate for registered patients will be;
14 -17 years $36.50
18+ $49.50
Nurse consult $30
No change for patients with community service card or children under 14years.
Please talk to one of our team if you are having trouble paying for visits. We are happy to look at all options and you should not avoid seeking medical attention when you require it.
Nga Mihi
The team at Greenwood Health