Our GP / NP Team
Greenwood Health has a large clinical team comprising permanent and locums GPs, Nurse Practitioners, including an Urgent Care Practitioner and a large Nursing and Health Care Assistant Team who, alongside our Administrative Team provide excellent care for our patients.
Our GP/NP Team work together in pairs, trios or groups to provide continuity of care for our patients
Our doctors are all Fellows of the Royal NZ College of General Practitioners or are working towards this qualification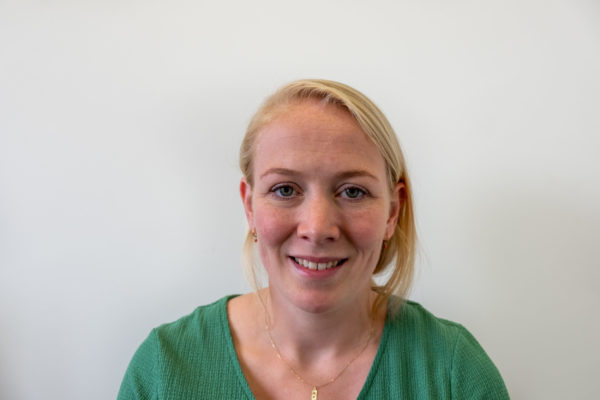 GP
Born and raised in the Netherlands, I graduated as a medical doctor in 2014 at Maastricht University. Afterwards, I proceeded to qualify as a GP and completed a PhD research degree in ear, nose and throat medicine and neuroscience. During these years I was fortunate to have worked in several different countries, such as UK, Canada, Nepal and Ghana.
My job as a GP provides a unique position to care for patients of all age groups, help and guide them with their specific needs, and build a trusting relationship over time. I find this variety of medical practice very stimulating and rewarding.
In October 2021 my partner Jan and I moved to this beautiful part of the world. We feel inspired by the Kiwi lifestyle and especially love to explore the outdoors, whether it be climbing, mountain biking or tramping. I consider myself very fortunate to be part of the team at Greenwood health and am looking forward to meeting you.
Our Nurses
We have a large team of Primary Health Nurses and Health Care Assistants who work alongside our GPs to provide excellent care to our registered patients and visitors. Our nurses are all registered with the New Zealand Nursing Council.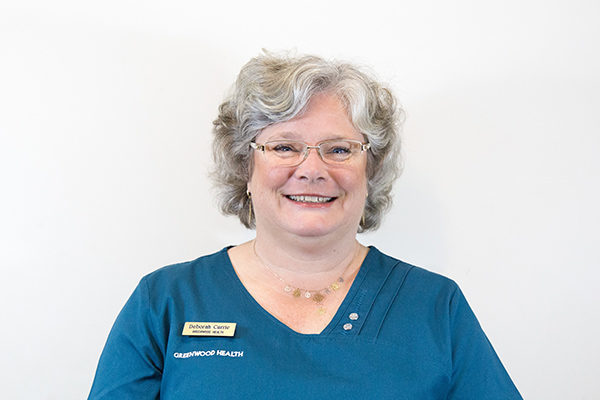 Registered Nurse
After graduating from nursing in 1987, I worked at Wellington Hospital for 9yrs in neurosurgical, general surgical and peripheral vascular surgical specialties. Following a year off, when I looked after family, I returned to nursing as a Practice Nurse. I worked in Palmerston North for the next 2yrs, which included an after-hours service. My life as a Practice Nurse continued in Kerikeri until I had my own family, taking a break for 10 years to raise my 3 children. After a move to the South Island, I returned to Practice Nursing at Greenwood Health in 2011. I thoroughly enjoy living in this area and having the privilege of contributing to the health needs of people of all ages. I (also) take a particular interest in people with cardiac problems and the prevention of cardiac ill health.
Our Allied Health Team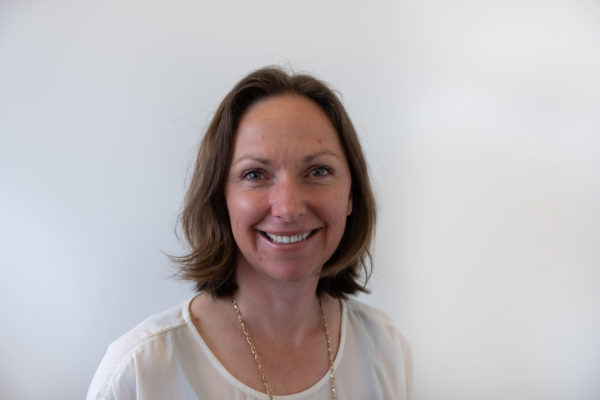 Health Improvement Practitioner (HIP)
I graduated as a Nurse in 2012 and moved into mental health nursing. It has always been my passion to one day work in Primary Care to improve people's health and wellbeing.
Fast forward to 2021 and the position of Health Improvement Practitioner exists. It is the most rewarding role I have ever had.
Outside of work I have a busy family and a large garden to keep me busy. I like to do yoga, weight training and to try new things as a challenge. I enjoy getting outside for walks at the beach and in the bush or catching up with friends for a cuppa.
Health Coach/ Community Support Worker
Born in Canada, my family and I moved to New Zealand at a very young age. I was very lucky to have been raised in the Motueka region. After years of travelling, I'm very grateful to be back working in this community.
As someone who was raised in this beautiful town, I am very passionate about the wellbeing of our community.
My role is to be available to assist our local whanau in meeting their self-identified goals and creating a happy and healthy environment for their mokopuna.
I assist in making sure the right support is in place for people of all ages in our community, as well as supporting you with a range of things, including your mental and emotional wellbeing, managing long-term health conditions and connecting with your community.
IT and Finance
Finance
I work in finance and administration at Greenwood Health, currently part time. Initially, I worked for Dr Jackie Blunt having moved to Upper Moutere in 2001. My previous life involved theatre and fine arts in other cities. In 2011 I gained my Bachelor of Arts & Media from NMIT, Nelson.
IT Management
After graduating with my degree in electrical engineering from the University of Canterbury in 2014 and working in that field in Christchurch, I moved to Motueka in 2016. While still working remotely as an engineer at the time, I began at Greenwood Health in 2019 as part of the excellent administration team to get involved in the community and out of my house!
After a year in administration, I was fortunate enough to be offered a position overseeing IT at the practice, which I enjoy immensely and where I'm constantly learning. Outside of work, I enjoy reading, music, video games and all things computers.
Management
Admin Manager
I have worked in administrative healthcare since 1989. Before our three Motueka practices merged into Greenwood Health, I was the Practice Manager at Poole Street Surgery. At Greenwood Health we have a wonderfully dedicated administration team, who are a privilege to lead. Outside of Greenwood Health I am married with 3 teenage children, who keep me busy. I enjoy spending time on our lifestyle property in the Moutere and you will often find me either judging at equestrian events or on the hockey pitch.
Business Manager
I am a Chartered Accountant (ex KPMG) with a commercially focused background, having worked in senior roles within retail, wholesale and construction. After 15 years living in central Nelson, my husband I, with our two young adult sons, moved to the beautiful Upper Moutere region in 2018. I am delighted to be embarking on a new journey as Business Manager for Greenwood Health. Outside of work, during summer, I love swimming, kayaking and paddle boarding. In winter I like to get out on my bike and I'm an all-year-round dog walker with our energetic Wheaten Terrier.
Our Admin Team
We have a dedicated administrative team ready to meet your needs as a first point of contact, either by phone or in person at Greenwood Health. Our experienced team is always available to answer your queries, make appointments or direct your calls to a nurse or GP. If you have any questions about the services we can provide at Greenwood Health, please do not hesitate to ask any member of our team.